Ensuring the Right of Way
ProForce is an industry leader in all things involved with right-of-ways (ROW) for the nation's electrical utilities. We are the "go to" partner when utilities undertake a large EPC (engineer, procure, construct) project from scratch. Our deep understanding and experience in developing, ensuring access, protecting the environment and maintaining the required right of way is critical to successful EPC projects.
ProForce focuses on ROW (right of way) work for utilities and their transmission lines. Additionally, we're experts in substation support. Click below for the details.
Safety is paramount! Incidents represent loss for everyone involved, and costly lost time. ProForce is an industry leader in bringing your projects in on time, on budget, and SAFE! Read more about how we do it here.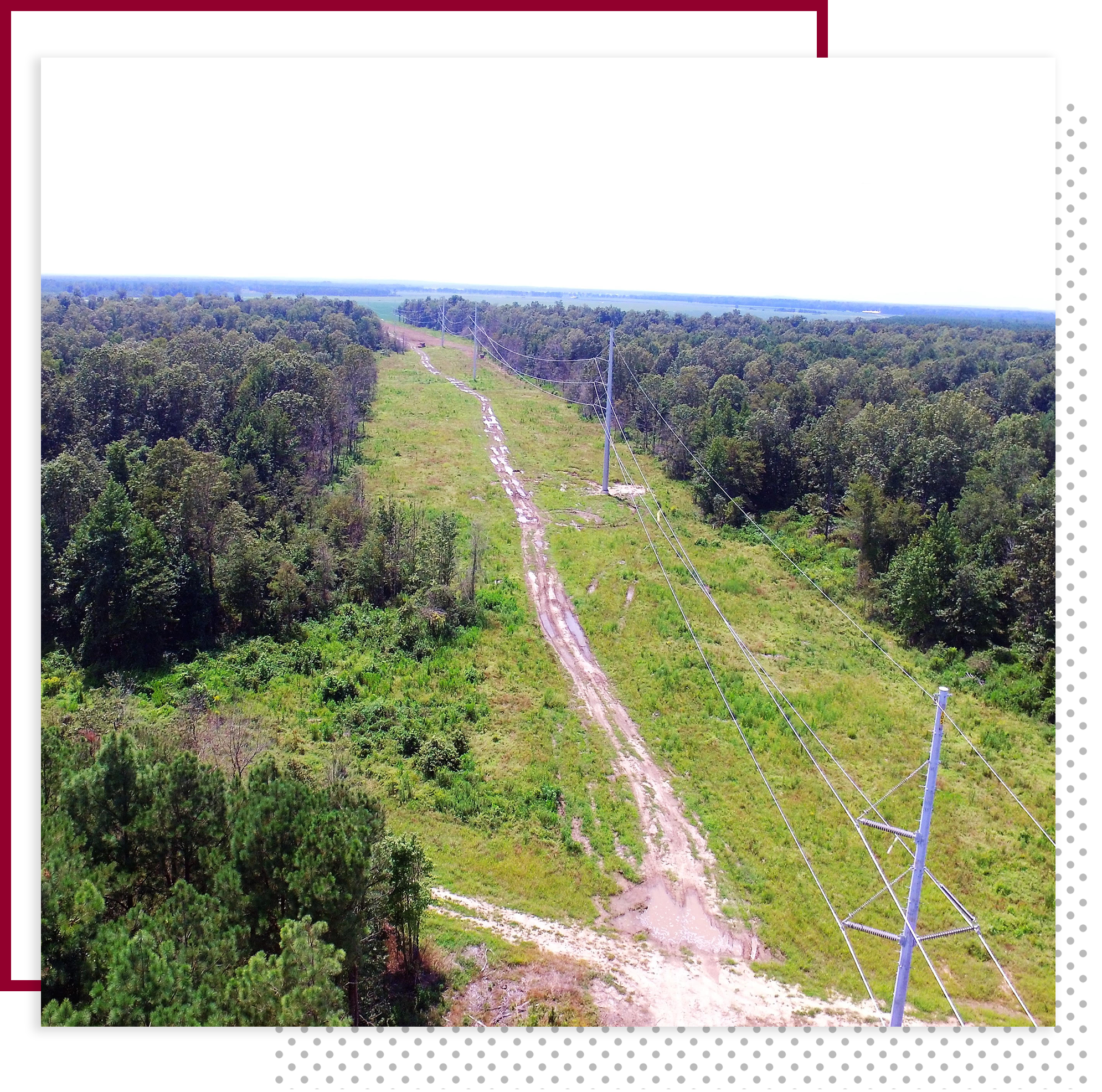 OG&E was building a new, 110-mile 345kV transmission line in northwest Oklahoma. The existing 125-foot ROW needed complete overhaul, and ProForce was the team OG&E counted on.
More Details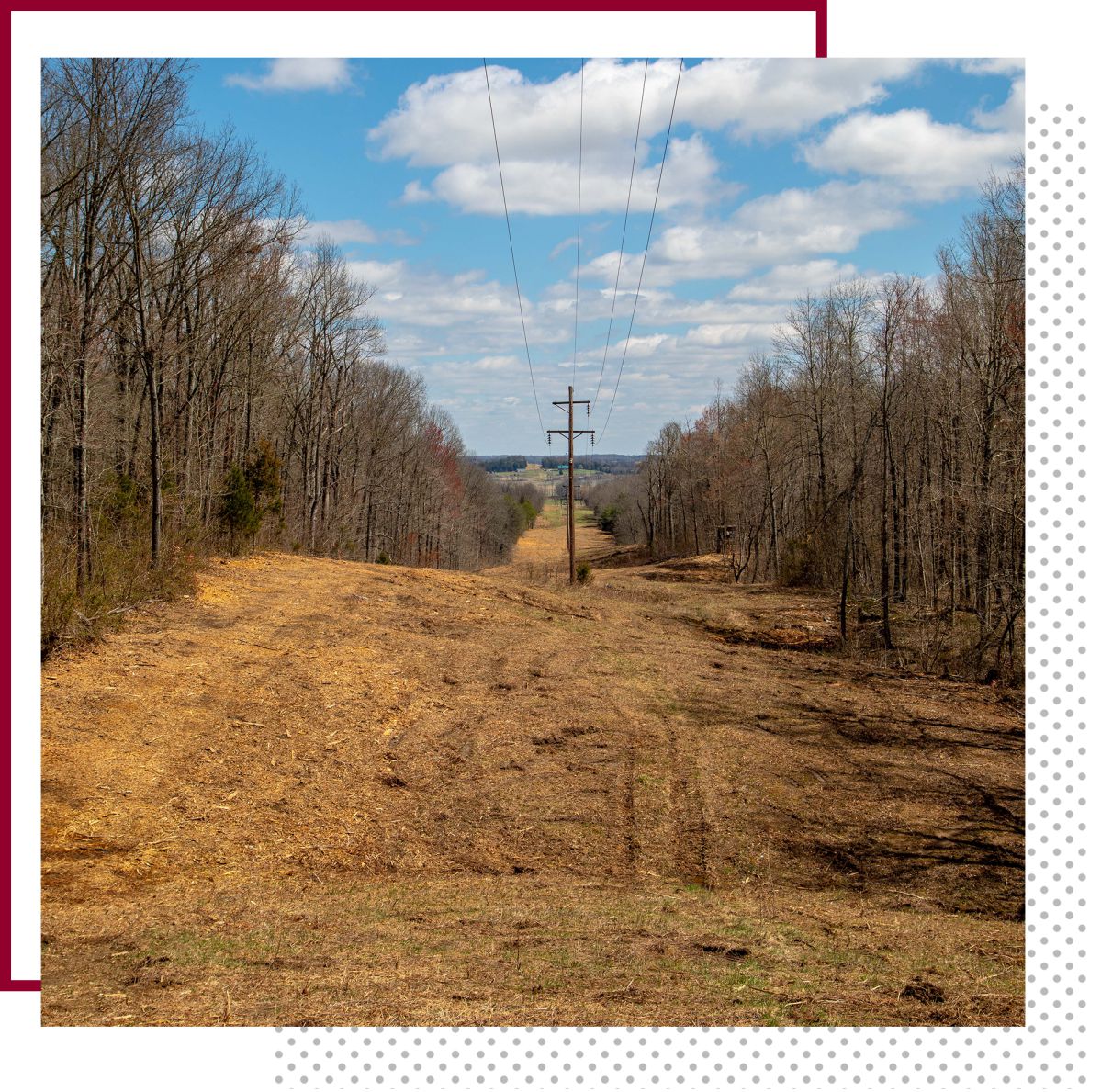 EKPC planned to take a new, 345kV transmission line through existing ROW. ProForce cleared miles of ROW through some of the roughest terrain it had faced. This included steep hillsides, streams and rivers, along with crossing major highways.
More Details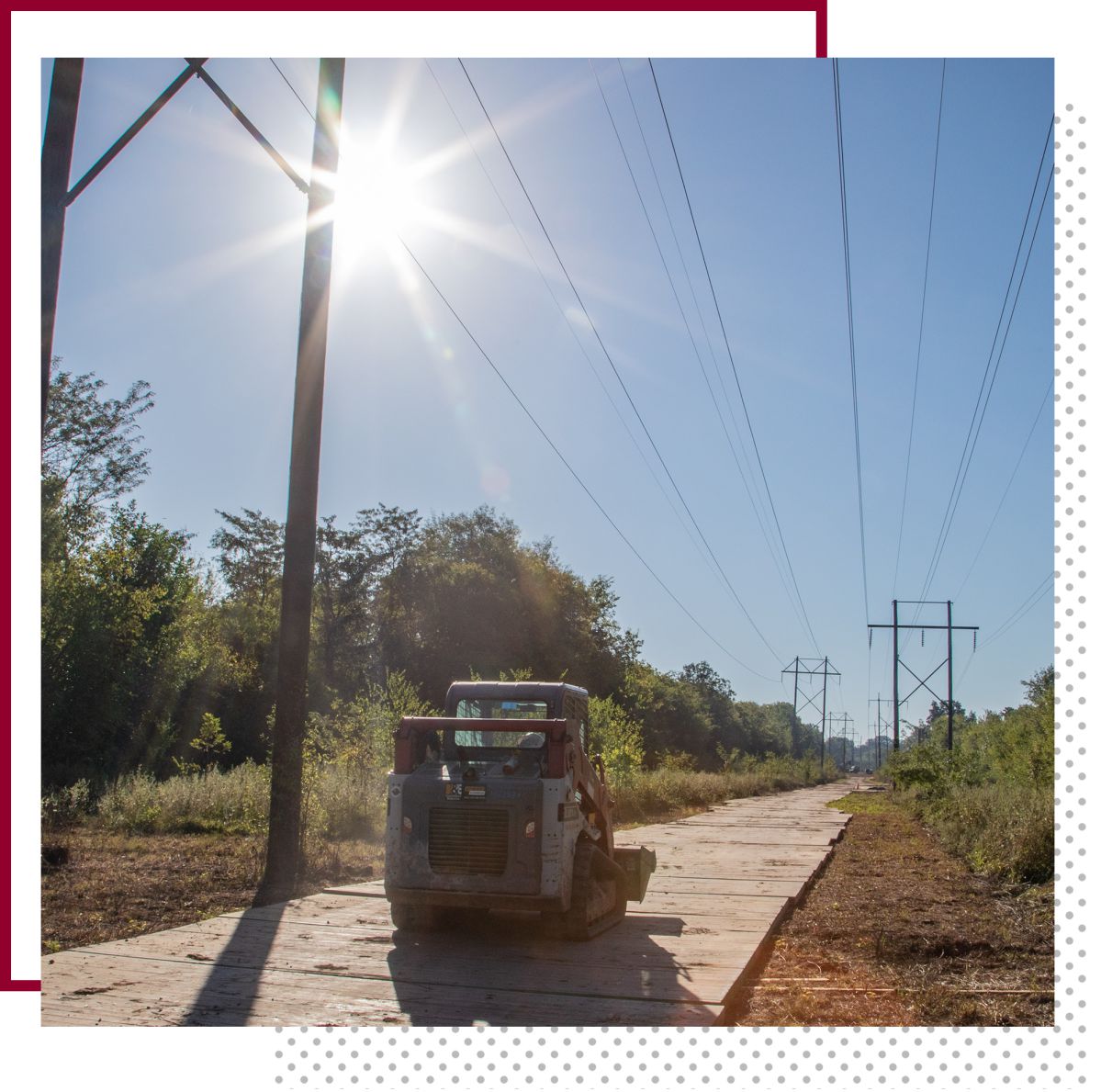 AEP badly needed to replace aging wooden poles on a 6-mile, 138kV transmission line. ProForce teamed with sister company Mesa Line Services to take on the project. ProForce cleared a badly overgrown ROW, as well as creating a new one in sensitive wetlands near the AEP generating plant.
More Details